Presenting text messages to your legal counsel can be a difficult task.  Often, these messages are tied to your phone and seem impossible to save in a sharable format.  Screenshots only capture what is on the phone screen at that time.  This can be very time consuming when dealing with a long conversation and instructions vary from device to device.  Also, a screenshot does not always give clear information needed for court such as the parties cell numbers (relying instead on contact names) or the date and time of each message.
The best app I have found to export SMS and MMS text messages on iPhone/iOS devices is to use iExplorer.  This is a paid program that takes a full backup of the iOS device and extracts the Messages from said backup.  Typically, we ask a client to bring their device to us for this discovery to be performed.
We have found that current best method to export text messages to PDF on Android phones is to use SMS Backup Print & Restore (available on Google Play)
Here are a couple of steps that will net the best results when using SMS Backup Print & Restore on your Android phone.
1. Download SMS Backup Print & Restore from the Google Play Store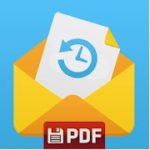 Link
2. Open the app.  Tap the 3 dot Menu in the Top Right Corner and choose "Customize"
3. Tap "Unlock Premium" to use the In-App-Purchase link (or Click to Remove Ads) and buy the Premium version ($7.89 at time of writing)
4. Restart the App and go back into the "Customize" menu
5. Tap "My Details".
Fill in "My Name", "My Phone" and tap the LEFT return arrow in the Top Left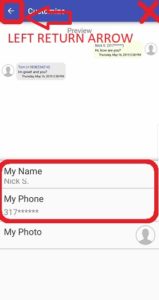 6. Tap "Design"
Change "Text Size" to 50%.  **NOTE** While this may appear very small on your phone's screen, it is the best setting for PDF and printing.  Tap the LEFT return arrow in the Top Left.
7. Tap "Formatting"
Change "Message Title" to "Name and Number" and TURN ON "Show Date with Every Message.   Tap the LEFT return arrow in the Top Left.
8. Tap "Files" then tap "PDF"
Verify Page Size is A4.  Change "Content Width" to 100%.  Tap the CHECKMARK in the top right to save.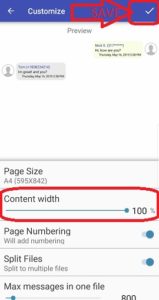 9. Tap Open the message thread you wish to convert to a printable PDF
Tap the bottom left Select Box and choose "Select All" or Select by Date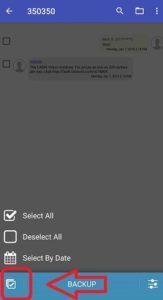 Tap Backup.  Choose PDF File.  The resulting dialog box allows you to rename your file, preview, view the location, and/or share.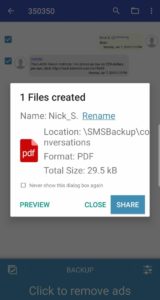 Tap Share and choose to send via Email attachment or save to your Google Drive / Dropbox / Samsung Cloud / etc.  Very large files can be download via USB connection to a PC by browsing \SMSBackup\conversations\FILE_NAME.PDF