6/12 at approximately 2am
If your Clio calendar has stopped syncing to Outlook / Google / iPhone / etc., then you may need to re-establish the Google Sync connector in Clio.  To check if this is an issue that is affecting your account, go to Clio > Settings > Contact and Calendar Sync > Google Sync "Configure".
Under "Clio Calendars", you will find your name along with the last time it has successfully sync'd to your G Suite calendar.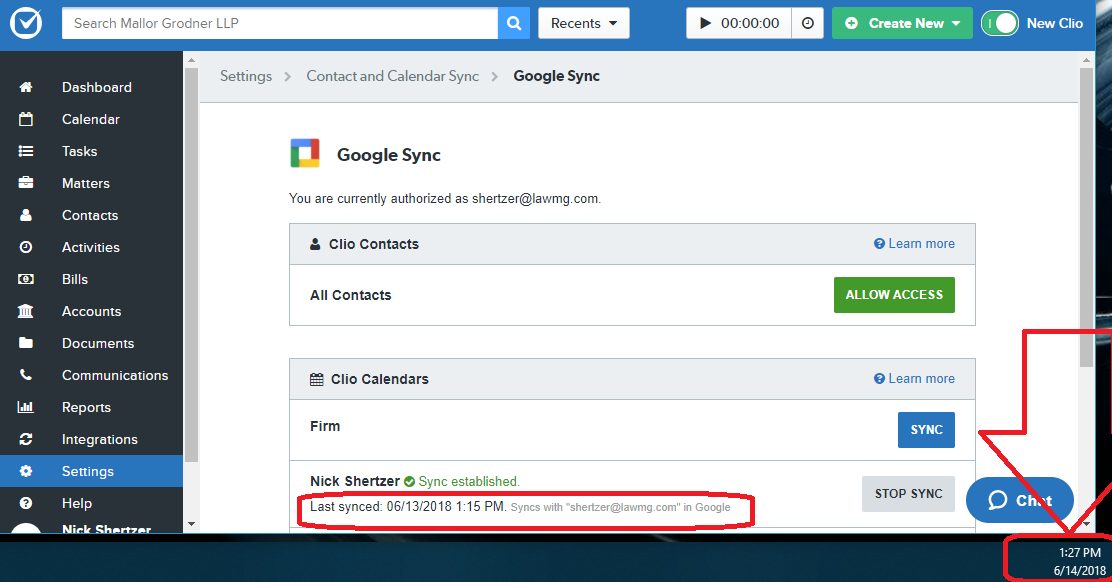 In order to correct a stalled sync, follow these steps: Continue reading "Resync Clio Calendar to G Suite with Google Sync"