Google Drive allows the setting a time limit for temporary access to shared files.  Creating a share in Google Drive defaults to EDITOR access with no time limit.  We must manually change the EDITOR permissions to VIEWER, SEND the share invitation, and then go into the "SHARE" menu a second time to "GIVE TEMPORARY ACCESS".
Open Google Drive web site https://drive.google.com
Navigate to the file or folder to be shared
Right click the file or folder and choose "Share"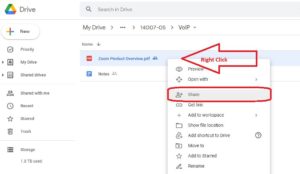 Click into the "Add people and groups" text field and type the email address of the person to share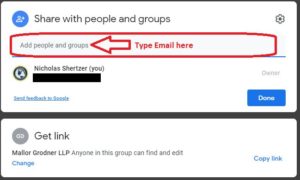 Once the email address is entered, the pop up changes with a default of "Editor" and "Notify People".  Change EDITOR to VIEWER, add a Message, and click SEND to immediately share the invitation email.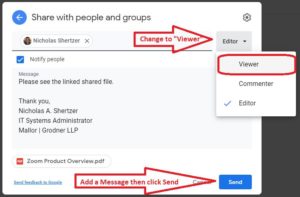 A notification will pop-up informing you that the file will be shared outside of the organization.  Accept the prompt to SHARE ANYWAY.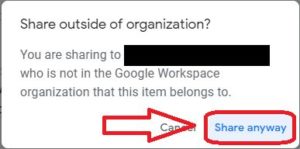 IMPORTANT!  In order to set TEMPORARY ACCESS, you must repeat the first step to Right Click the file or folder and choose SHARE again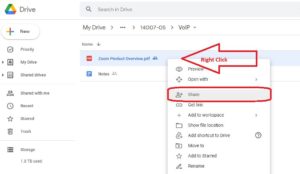 This time find the user email address outside of the organization in the shared with list and click the VIEWER drop down menu.  Click "GIVE TEMPORARY ACCESS"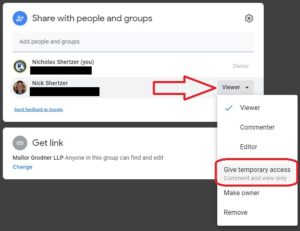 This defaults to allowing view only access to a shared file or folder for 30 days, but can be adjusted to any custom amount.  Permissions are "PENDING CHANGES" until you click "SAVE"

*NOTE* Sharing a folder will share all files and folders within the shared folder automatically, including files and folders created inside the shared folder after the share is sent.
The share recipient does not need to have a Gmail account to access the shared file / folder.  However, they must associate their email with a Google account to secure the share account with a password.  Click here to Learn How to Access a Shared Google Drive without Creating a Gmail Account